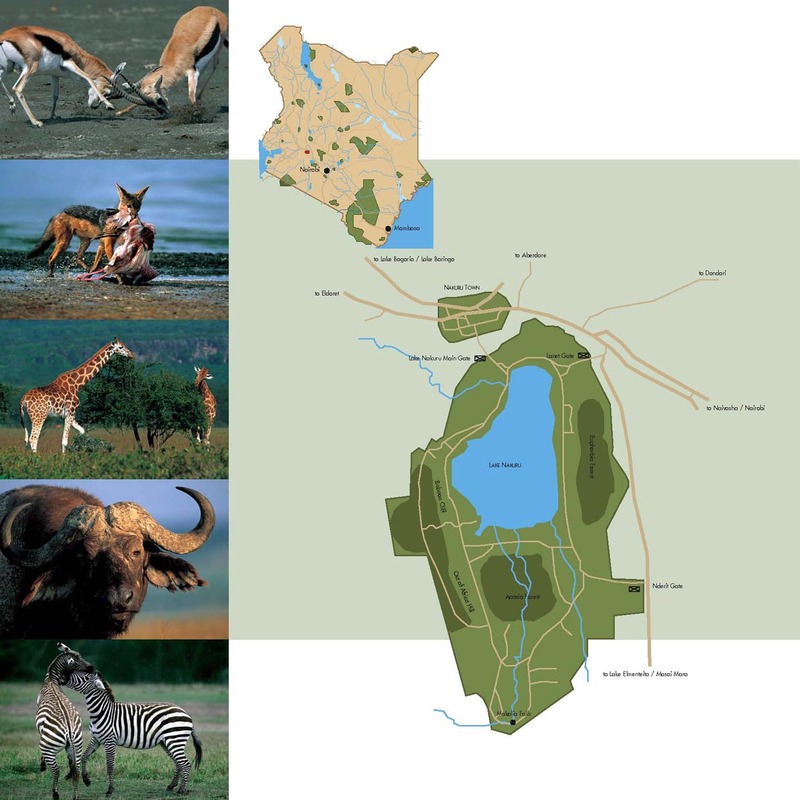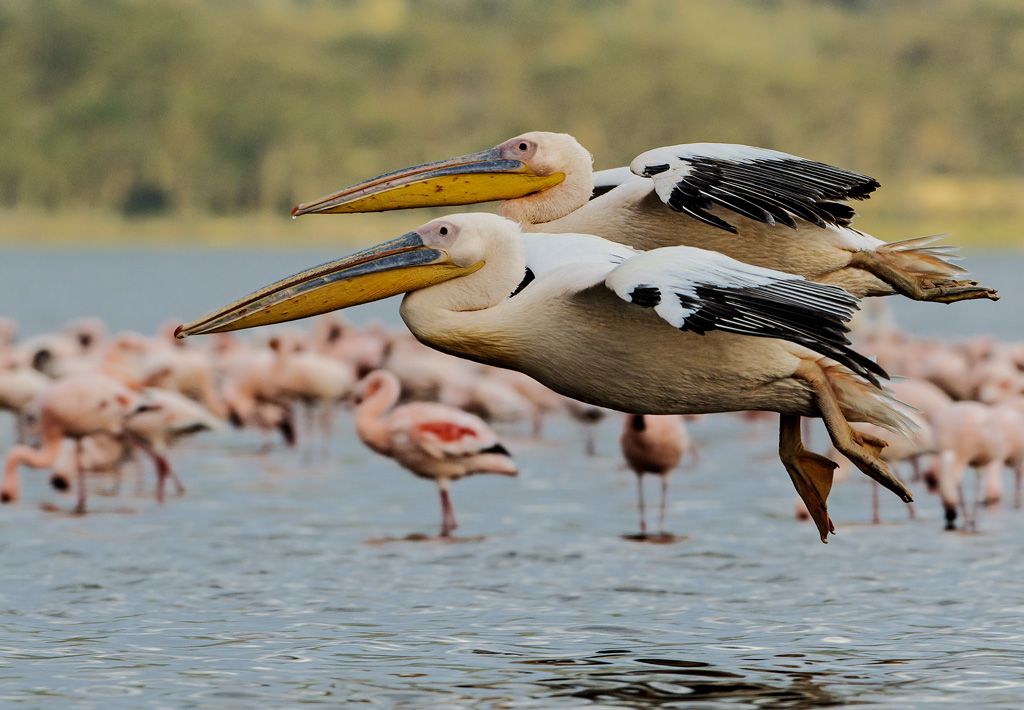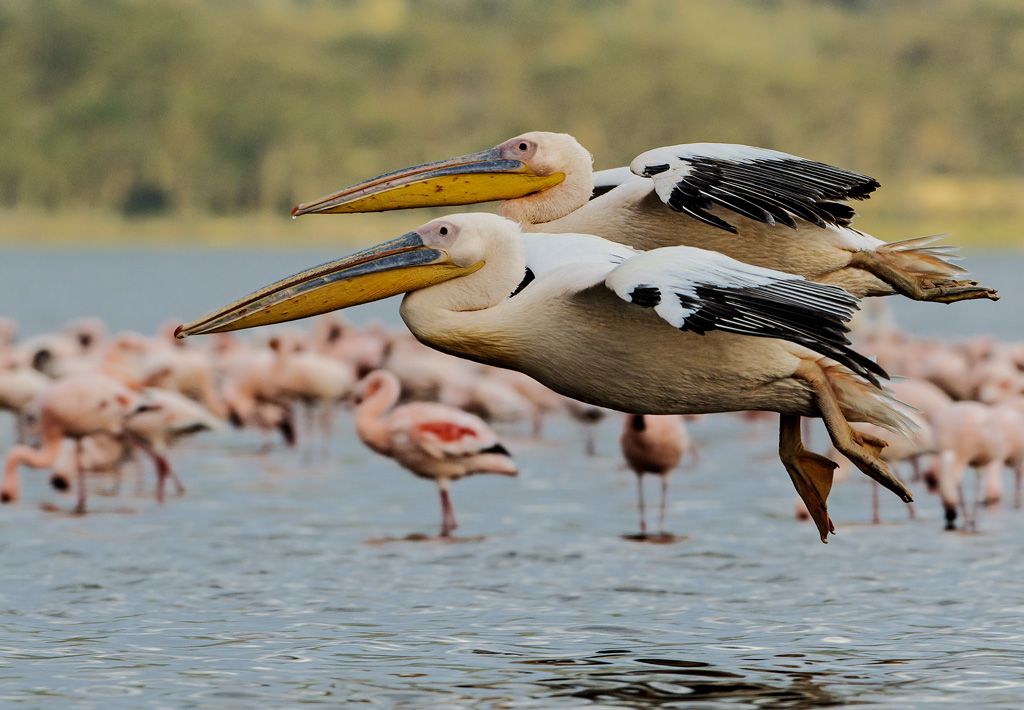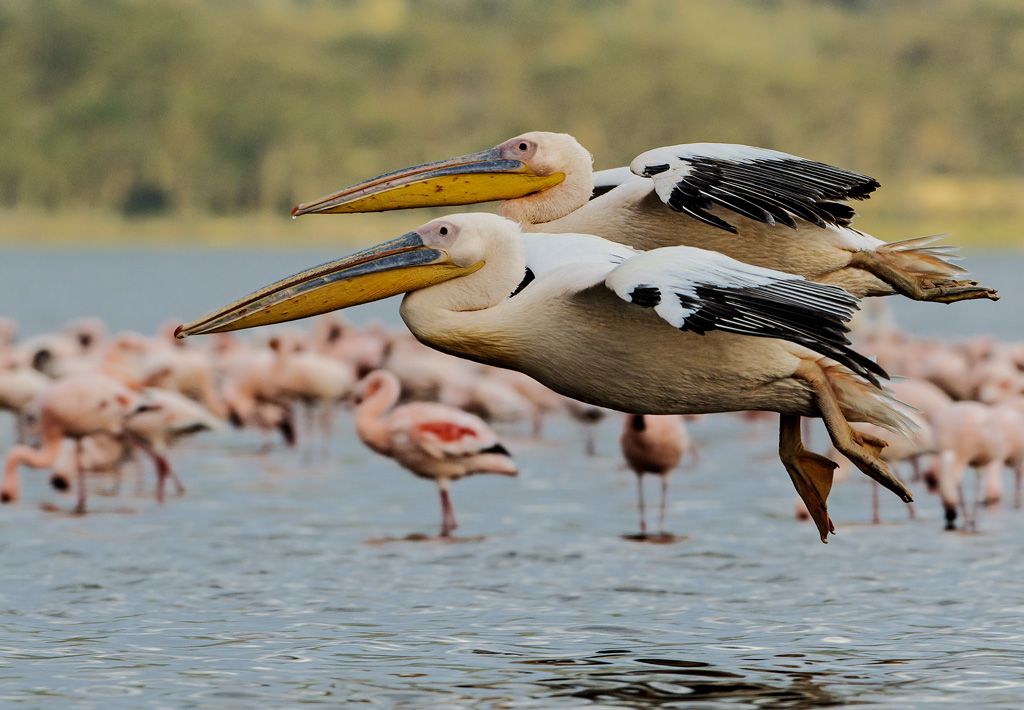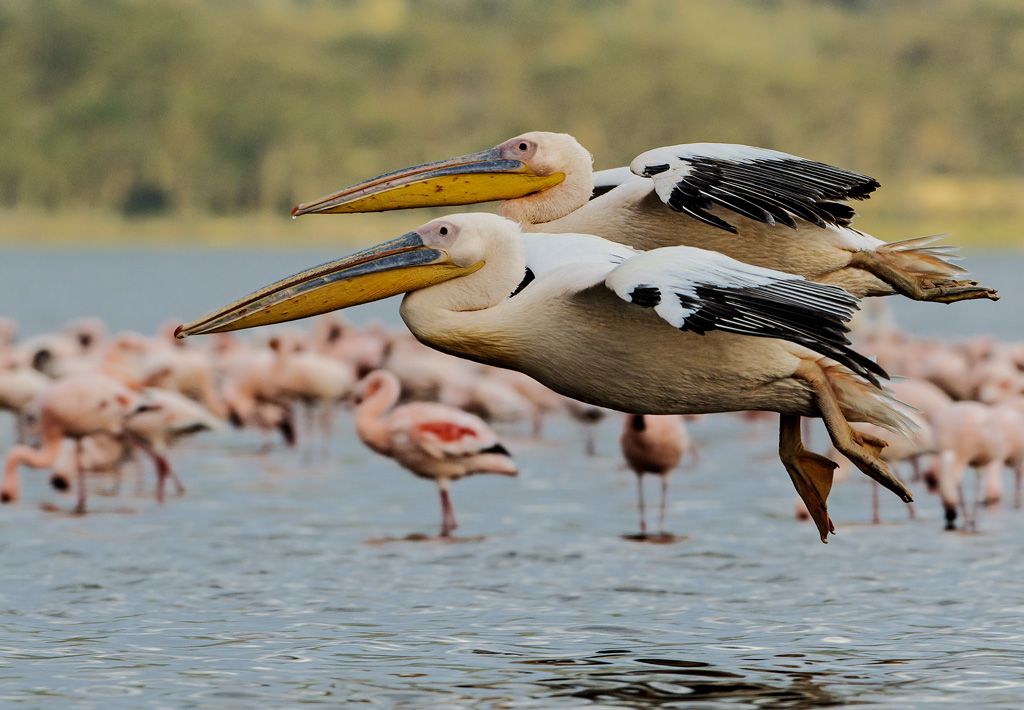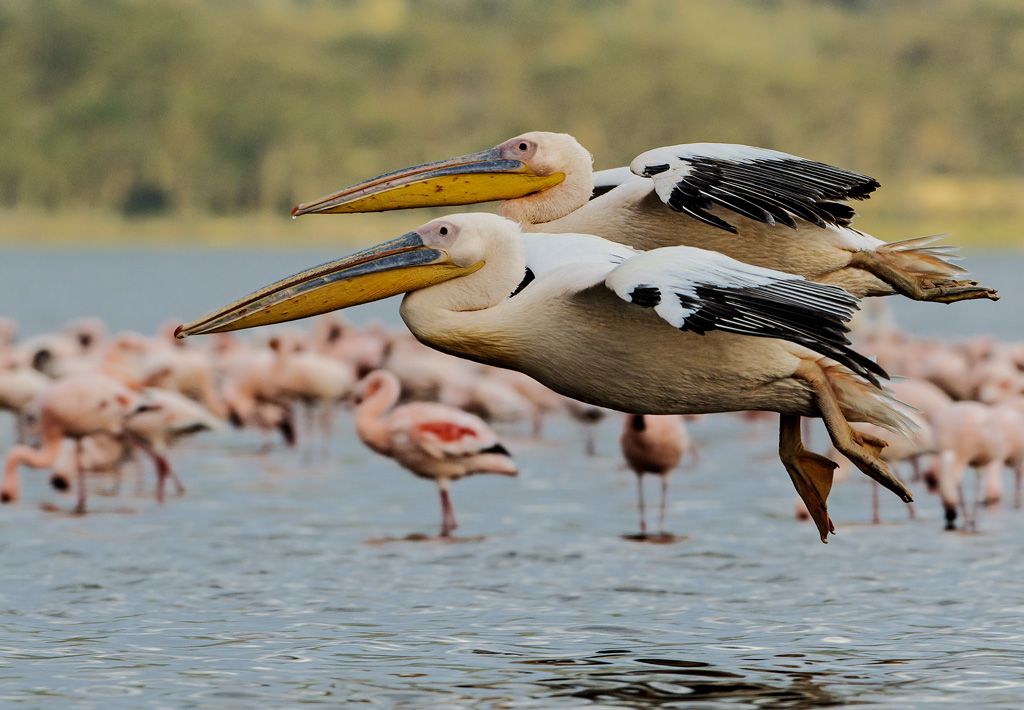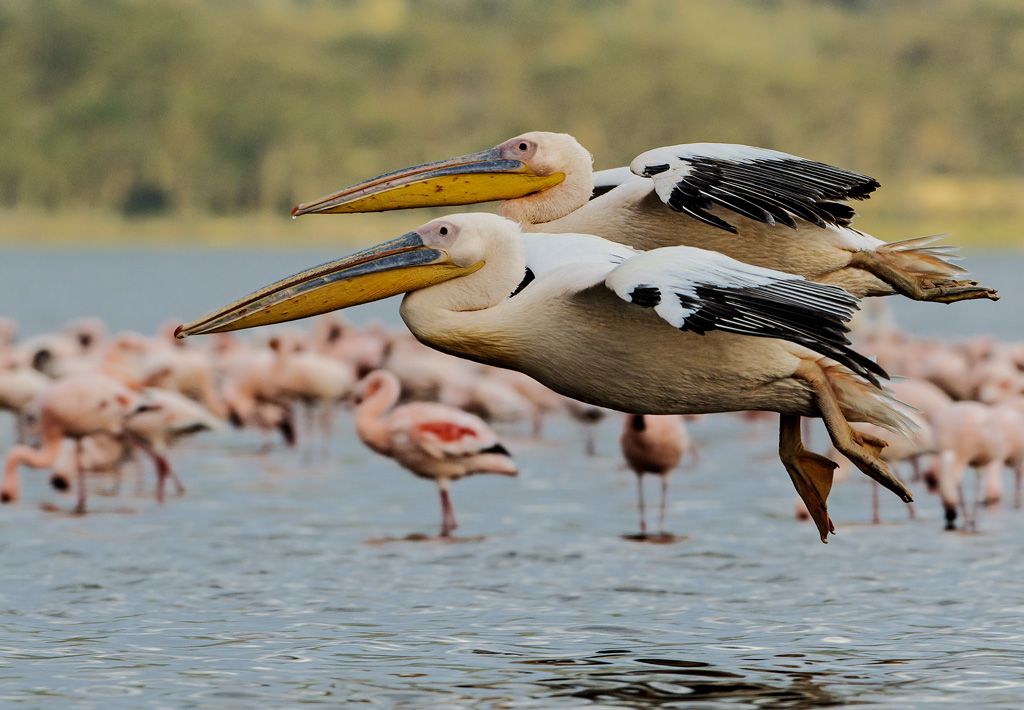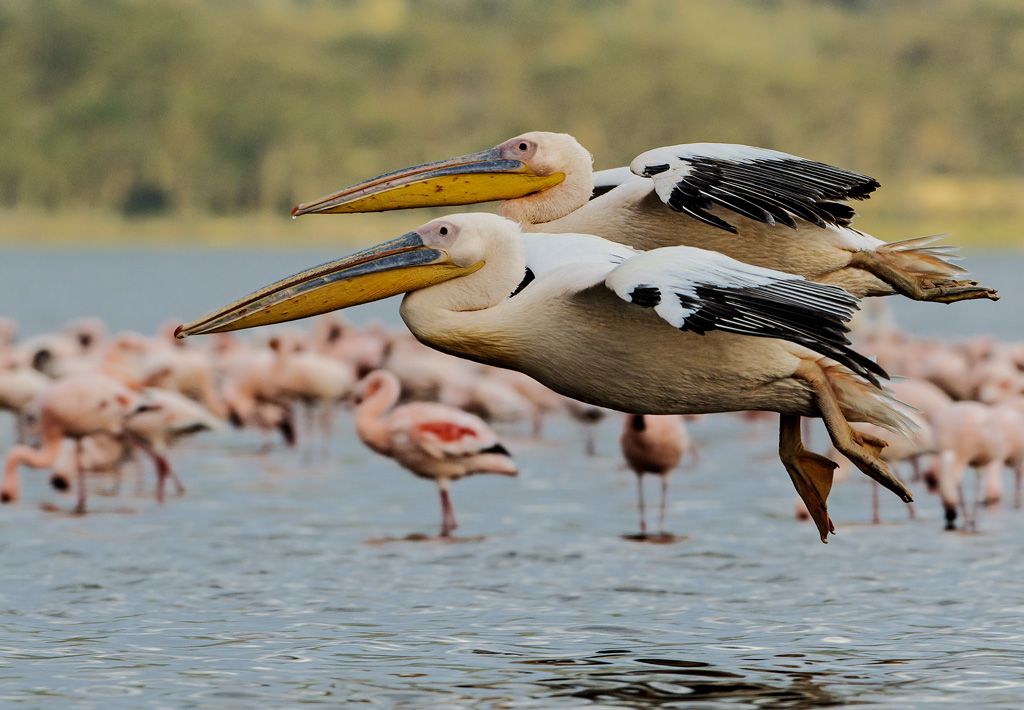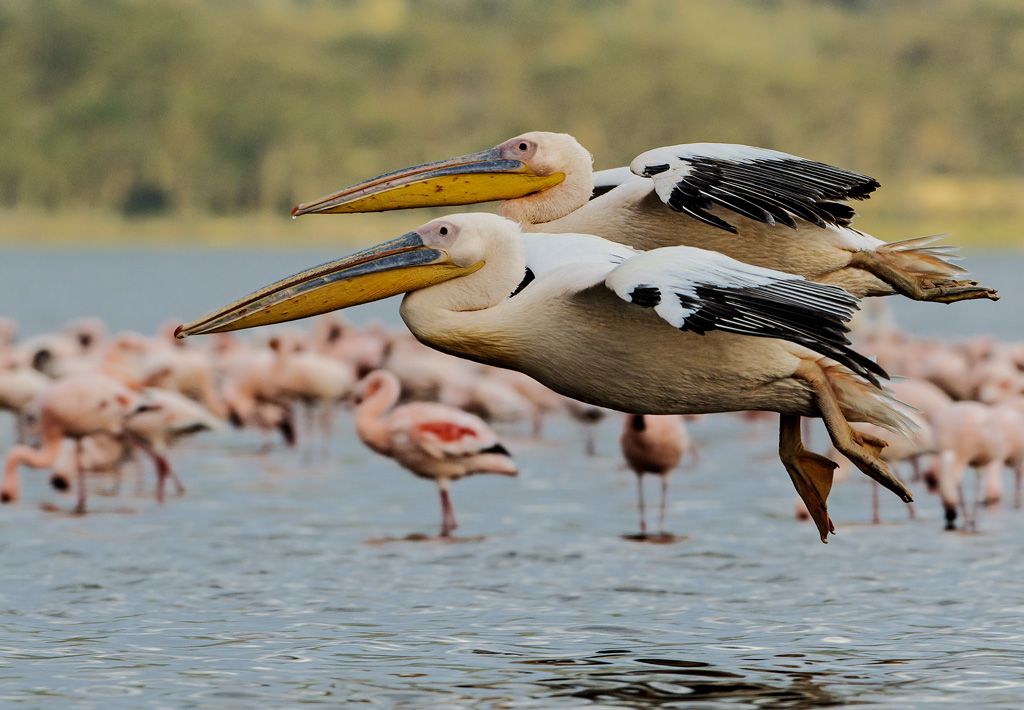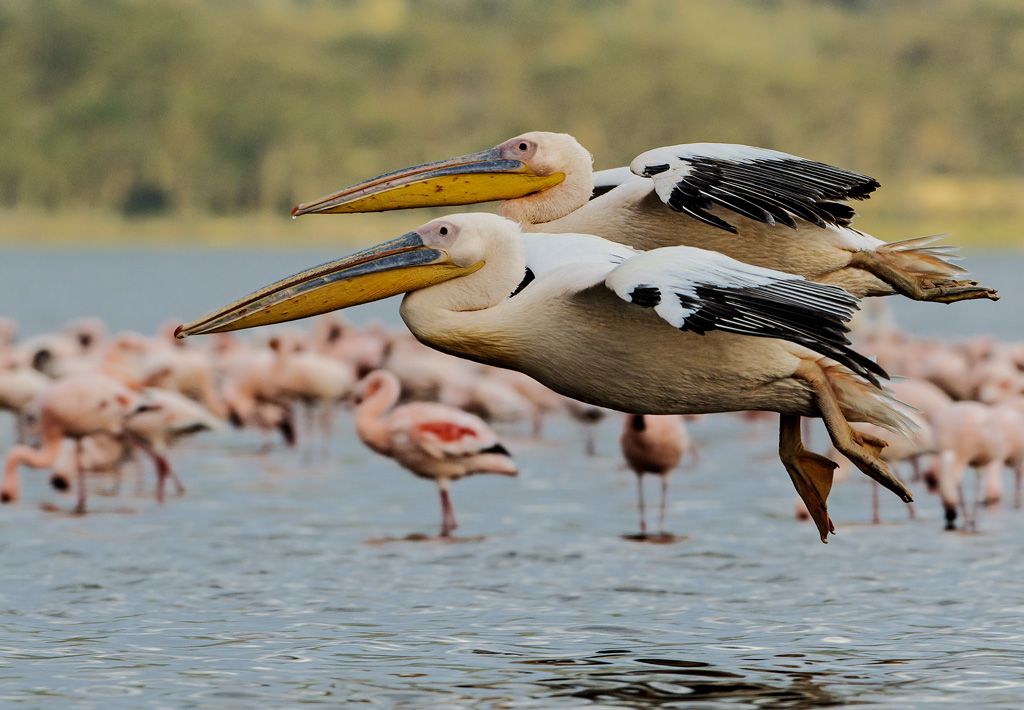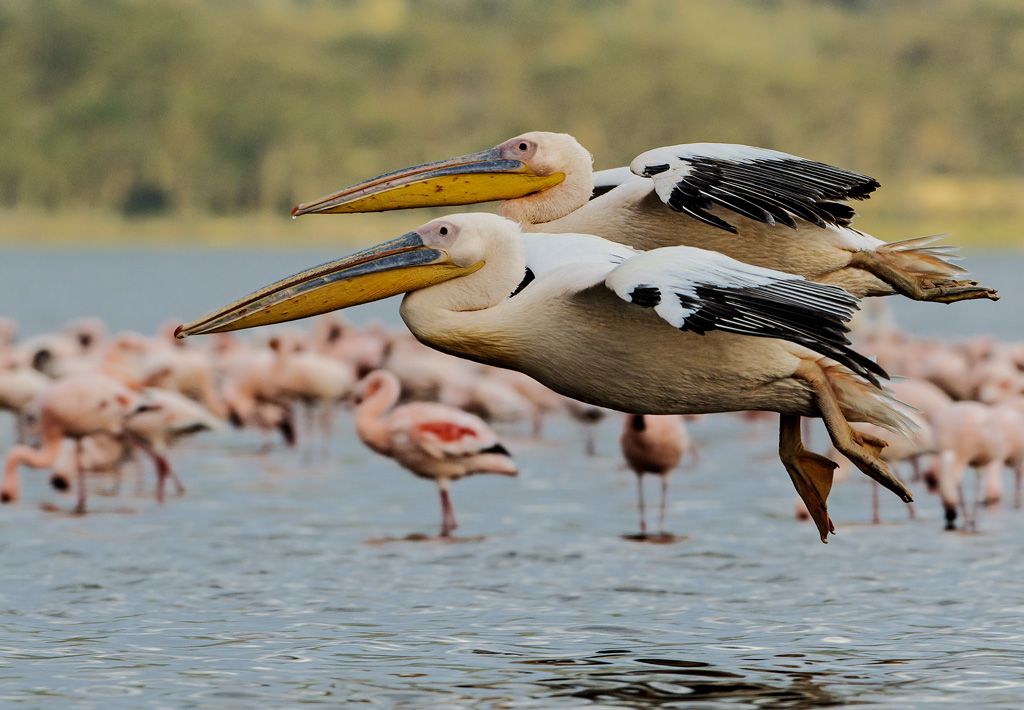 The Lake Nakuru National Park extends for 188 sq km around  the alkaline lake from which it takes its name and  lies at an altitude of about 1,700 m a.s.l., 160 kilometres northwest of Nairobi..
As most of the lakes in Kenya, Lake Nakuru is of volcanic origins and was formed approximately 12 million years ago following the formation of the great Rift Valley depression. Its fluctuating area of from 5 to 60 sq km mainly depends on annual rainfall..
Three main rivers cross the Nakuru Park: the Njoro which enters the Lake, the Makalia which forms the Makalia Falls on the southern boundary of the Park and the Nderit which leaves the Lake.
Different habitats surround the Lake. Marshes, woodlands, open plains and fever tree savannahs alternate with rugged cliffs and rocky escarpments covered in forests of Euphorbia candelabrum
Birdlife is particularly prolific. Have been observed here over 500 species of birds in some exceptional seasons.
The small size of Nakuru Park and the density and variety of its wildlife allow extremely interesting sightings and encounters: lions, buffalo, zebras, spotted hyenas, jackals, leopards and hippopotamus.
Some endangered animals have been successfully re-introduced into Nakuru Park: first the Rothschild's giraffe and later both the black and the white rhino. Today, Nakuru Park is the most important Rhino Sanctuary in Kenya.
The Park can be visited all year round though the most rewarding period for bird-watching is from April to June.
In 1990, Lake Nakuru was designated as a "Wetland Area of International Importance" governed by the Ramsar Convention.