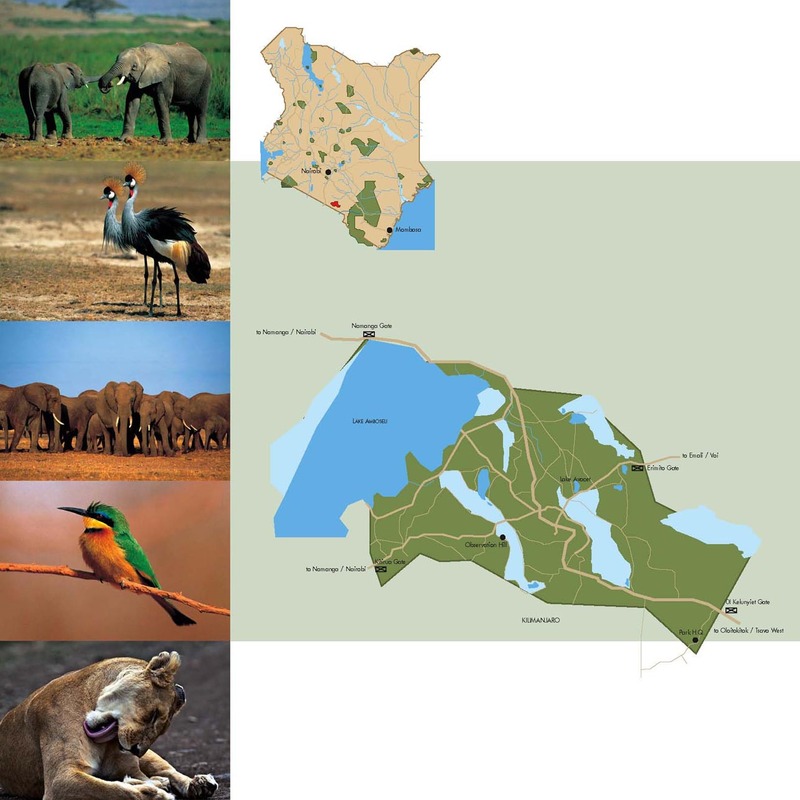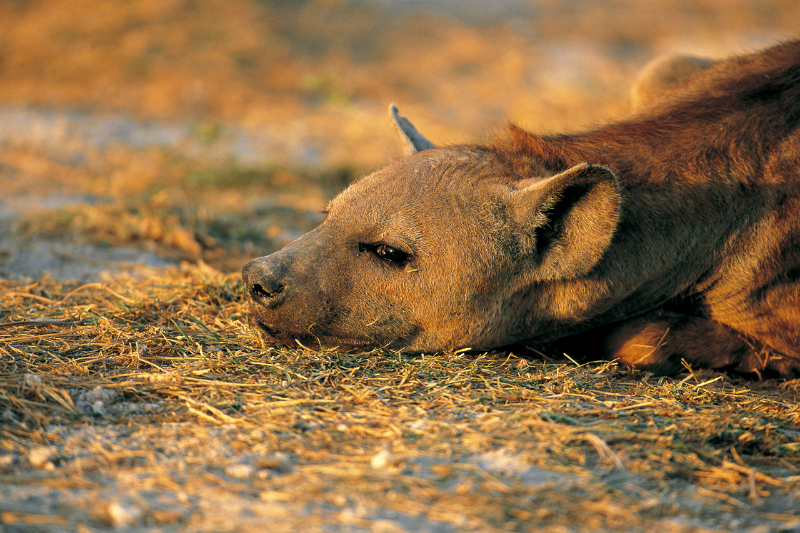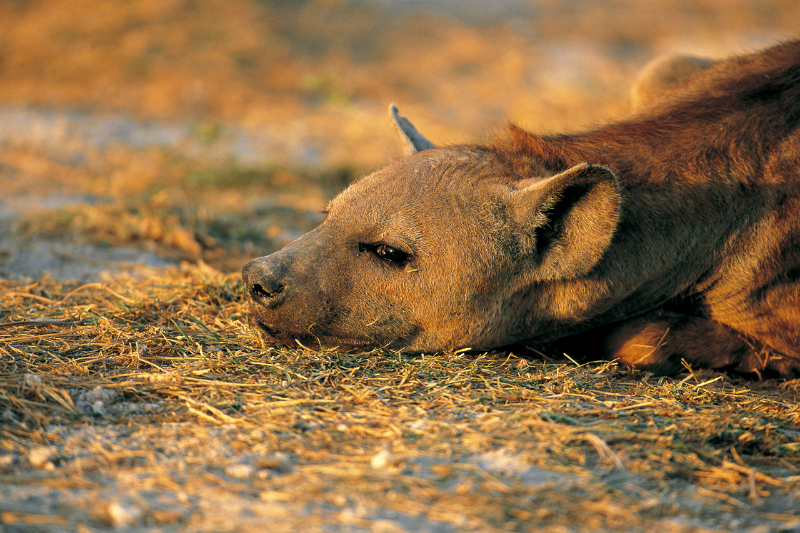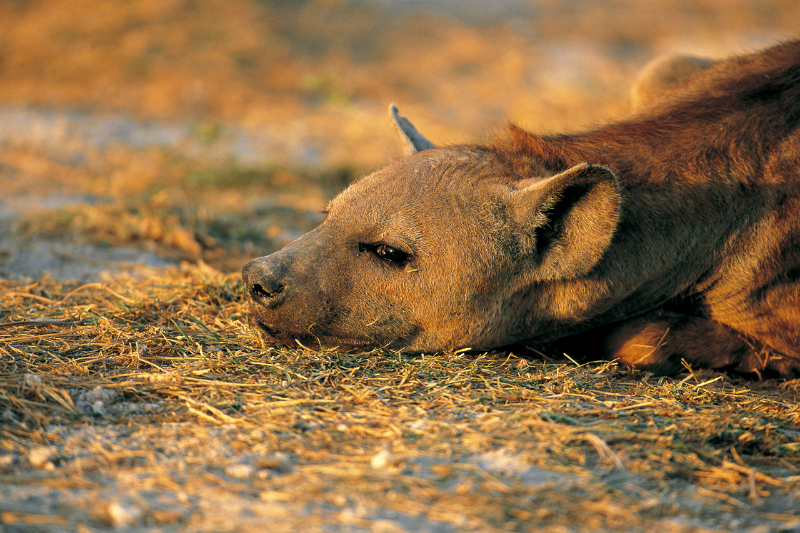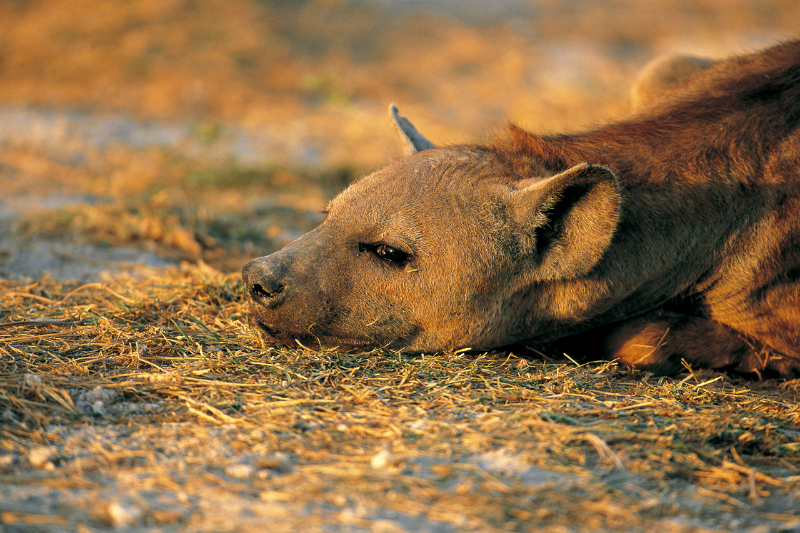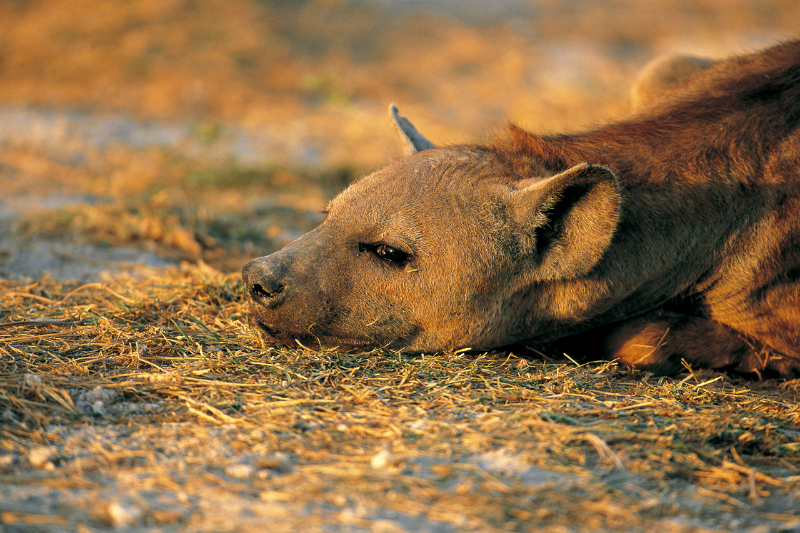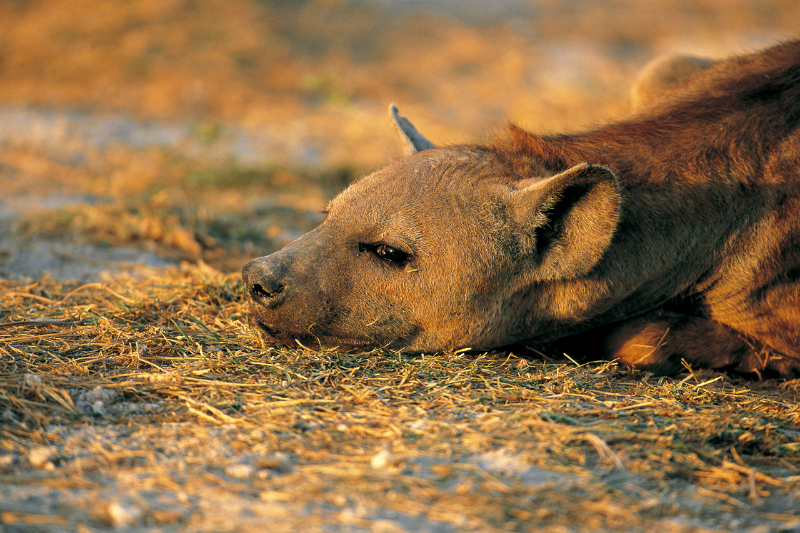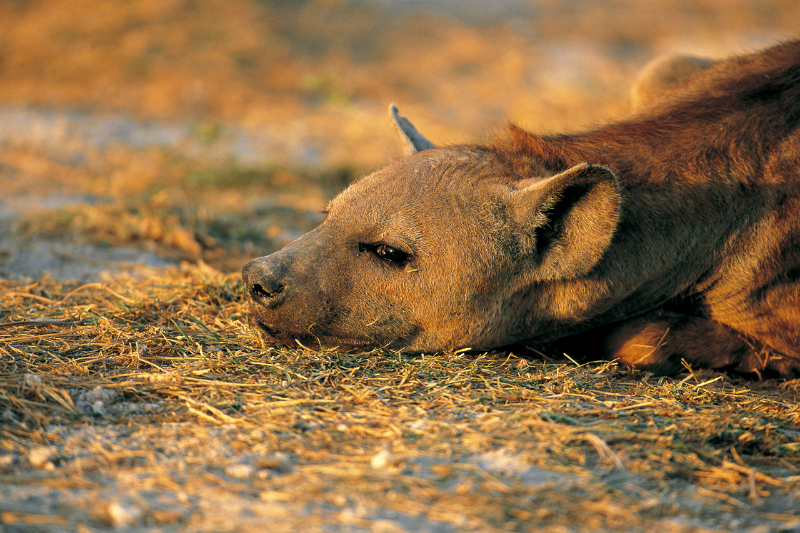 Amboseli National Park is located about 240 km south of Nairobi, and borders with Tanzania.
The Park is an integral part of the Amboseli National Reserve, some 3200 sq km, and covers an area of 380 sq km totally dominated by the imposing Kilimanjaro, the highest mountain in the African continent.
Amboseli features various habitats: boundless and extremely dusty plains, lava rock formations covered with thorny bushes, acacia forests, palm tree groves, lakes and marshes. The Park also comprises the Lake Amboseli basin which is generally dry except during the intense and prolonged rainy seasons. In the heat of the dry season, the wind lifts the light dust from the soil shaping it in many tall whirlwinds that move fast across the plains, to disappear below the horizon.
The Amboseli Park is famous for its many elephants which can often be seen in large herds.
Apart from the elephants, Amboseli boasts a wide variety of wildlife. In the eastern part the most common animals are lions, cheetahs, leopards, hyenas, together with buffalos, Masai giraffes, gazelles, zebras, impala, gnu, waterbuck and hartebeest.
Birdlife of Amboseli is equally rich and diverse, especially near the lakes and marshes where large colonies of aquatic birds live. Over 400 hundred species have been recorded.
Rainfall in Amboseli is generally more abundant from April to June and from October to December. During the dry season, the weather is hot and dry and temperatures are particularly high between January and March. The best time to visit the Park is between July and September when the heat is not so oppressive.